HOME / SAGITTARIUS
SAGITTARIUS AND FOOD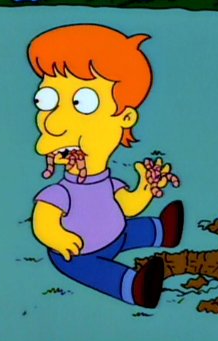 Sagittarius - The Peculiar Palate
November 22nd - December 21st
With Sagittarius, it's the TYPE of food they like. They'll be the first to try a new dish or strange ingredient that any other sign would never consider.

Sagittarius is the food survivor of "Survivor." They are the ones to eat the live worms, chug down the grasshopper juice, and snack on a few chubby grubs before everyone else is finished grimacing. It's all about the outdoor experience. Likewise, BBQ's are a favorite cooking method and picnics provide the outdoor setting.
---

The Little Book of Self-Care for Sagittarius
Simple Ways to Refresh and Restore
ASTROLOGY COOKBOOKS
Recipes and Ingredients for Sagittarius
Appetizers
Apples
Asparagus
Bacon
Bananas
Cheese
Corn
Cucumber
Curry
Grains and Multigrains
Ham
Macaroni and Cheese
Red Cabbage

More recipes for Sagittarius coming:

Endive
Citrus
Berries
Cream sauces
Unusual Foods no one else will eat
Rich Desserts with Exotic Names
Tendency to a Vegetarian Lifestyle
---
Avoid salt.
Avoid stimulants and intoxicants - Sagittarians tend towards excess.





THE ZODIAC COOKS
Recipes from the Celestial Kitchen of Life

THE MIXOLOGY OF ASTROLOGY:
Cosmic Cocktail Recipes for Every Sign

SEXY STAR SIGN COOKING
An Astrology Cookbook for Lovers