HOME / TAURUS
TAURUS AND FOOD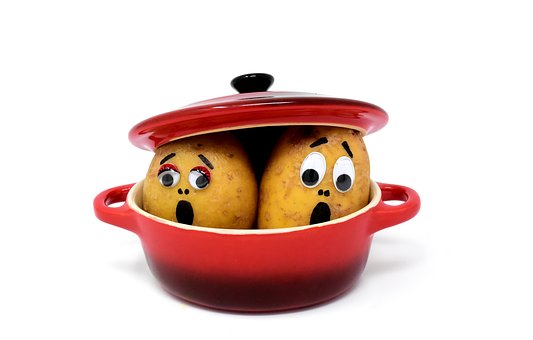 Taurus - Pass the Potatoes and Pasta, Please
April 19th - May 20th
Taurus adores food, especially those anti-Atkins heavy carbs like potatoes, breads, and noodles ("pasta" to Libras who are reading this). Taurus's likes to sink their teeth in most anything -- they aren't picky eaters. This earthy sign, when feeling comfortable, will make throaty sounds while eating. It's a sensual experience. They can be oblivious to whatever else is happening at the dining table.
Watching a Taurus eat ice-cream, whether on a cone or in a cup, is an erotic and focused endeavor. That tongue really gets a work-out! Often accompanied by sound effects with tongue gymnastics, you might think you've got an X-rated movie in the making.
Taurus helped make "comfort foods" popular. Oddly enough, most world re-known chefs are not born under the Taurus sun. A few exceptions, though, are Canadian chef, Nadia Giosia (May 12th), James Beard (May 5th), and Alice Waters (April 28). Taurus waits for the end result and isn't much interested in the recipe process (unless they can lick the beaters and taste test through it) -- leave that to the Virgos.

The Little Book of Self-Care for Taurus
Simple Ways to Refresh and Restore
---
ASTROLOGY COOKBOOKS
Cooking with Astrology
by Sydney Omarr and Chef Mike Roy









Taurus Recipes and Ingredients
Apples
Avocado
Banana
Beef
Bread
Chocolate - dark
Noodles and Pasta
Potatoes
Spinach
Tomato
Recipes for Taurus to be added:

Buttermilk
Cherries
Cloves
Dill
Fennel
Gravies
Heavy cream
Mint
Parsley
Pears
Peas
Persimmon
Raspberries
Real Butter
Strawberries

The COOKS TAROT

THE MIXOLOGY OF ASTROLOGY:
Cosmic Cocktail Recipes for Every Sign

SEXY STAR SIGN COOKING
An Astrology Cookbook for Lovers

THE ZODIAC COOKS
Recipes from the Celestial Kitchen of Life
---
Online Courses